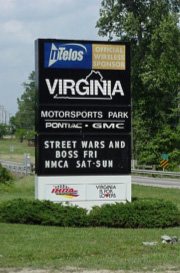 Petersburg, VA -- It's been several weeks since we last gave a detailed report of our activities. In those weeks nothing has happened and a lot has happened. Nothing has improved in our on track performance, or lack there of… And a lot has happened… A lot of struggling and frustration… I have never worked so hard, to get no where, in my life…
At the beginning of the year… I will admit… I was caught up in the delusion of simply battling the other Super Modified competitors en route to capturing, what I hoped, would be our first championship. But after the way we closed last season, can you blame me? We were strong… Very strong… With confidence, not cockiness, I can say we arguably had the top car in the class. Those days now seem to be a distant memory. I never even remotely considered that we would be battling our own car instead of battling our competitors for round wins.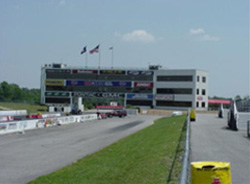 I love Virginia Motorsports Park. Great facility, great track, and great town… It only served to fire my enthusiasm for recovering from a less then spectacular performance in St. Louis. We had the car put back to the way it was before we made all of the changes that bit us in the butt at St. Louis. We were now ready to get back on track and I couldn't think of a better place to do it then VMP.
But wouldn't you know it… More rain! But fortunately, our Saturday qualifying would only lose one of the allotted three rounds to rain. Now I'm not superstitious, not even close… But I'm sure you've noticed, for some crazy reason, we tend to struggle when it rains.
And again, wouldn't you know it… For our first qualifying attempt, the car blew the tires off. I was in disbelief! This can't be happening. We stripped the car of all the changes, but one, that we made before St. Louis and yet we have the same problem. What is going on here? OK… Let's not get irrational. We'll make few tweaks to the suspension and some adjustments to tune up. We'll kind of move the set-up back towards where we were in West Palm Beach and Atlanta. Then we'll see what happens. I think we'll be OK.
For our second and final qualifying shot, the car felt like it left the line OK. But soon after the launch, the tires lost traction once again. Since that was our final shot, I didn't want to end up as the dead last qualifier. So I flipped off the nitrous system arming switch, stabbed the gas pedal, and completed the pass non-nitrous style.
When we reviewed the video, it appeared that the car almost made it. It was trying really hard to work. Now what do we do? Since qualifying was over, I now had all night to toss & turn in some hotel's crappy bed and think about what we'd do for eliminations on Sunday.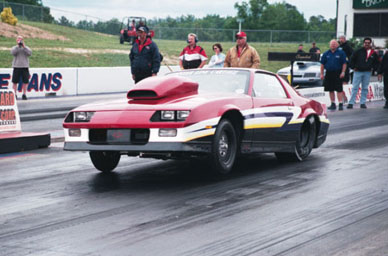 Sunday morning, I hopped out of the shower proclaimed my plan! Needless to say, Tim wasn't impressed… He just skeptically shook his head. Tim thought we should go after some minor front suspension adjustments, I was thinking engine… We discussed it further, consulted nitrous bad man Jeff Prock, and decided to put a leash on the motor. After our changes were complete, we prepared the car for the first round of eliminations.
Take one wild guess as to who we'd be racing for first round. If you said Jeff Gordon, you're an idiot… For the third time in four races, it would once again be the now bothersome, Erin Cheffer! I was bound and determined not to allow Erin to beat me again, even if it meant I'd have to turn the driveshaft by hand! We met Cheffer in the staging lanes where we proceeded to exchange insults and unpleasentries. Since we were both getting no where doing that, we decided to just settle it on the track.
Tim guided me into the water and gave me the nod to begin the burn out. On his signal, I released the line lock and powered out of the water box. With some uneasiness, I staged the car. Thoughts of whether or not we made the right changes pounded through my head. At the flash of the starting tree, we were down to business. Cheffer & Co. clearly had the knob turned up on their car. But their pass would come unraveled shortly after the start and Erin was forced to lift. Fortunately our pass was a good one! We motored to a reasonably clean 7.76. I say reasonably because it did scrub the tires a touch on the run. But that's no big deal. We did the exact same thing earlier this year in Atlanta. We'd just look back at the Atlanta notes and follow the same procedure to alleviate the situation. Piece-a-cake! We were back in old form… Who's next?
It would be the controversial Keith Mc Coy. Controversial? Yep. It seems the Mc Coy clan's Firebird garnered a great amount of attention to its ride height in Virginia. In short, the nose of Keith's car was so low that it was decapitating ants. Some felt that this was giving him an unfair advantage with the on-track timing system. Now the NMCA/NSCA Rulebook says nothing about ride height restrictions. So they were sort of off the hook. But the reason it's not addressed is because the entire subject is pre-empted in the almighty NHRA rulebook… After further review by the NMCA/NSCA officials, Keith was later warned to raise the car before the next event.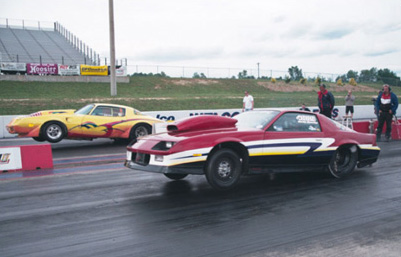 As I was saying… Our opponent would be Keith Mc Controversy… er, I mean, Mc Coy. And even though the Mc Coy-mobile has been running strong, confidence was high in the cockpit of the Pelech Bros. Racing Camaro. We lined'em up and had at it. This race was over almost before it began. Right at the start, our car shook the tires for quite a period of time. I rode it out for as long as I could before I was forced to short shift. Even though I had the higher MPH and I was pulling up on Keith at the top end, he had all of the lead that he needed to defeat us. Or slowing 7.88 was just flat out run by Keith's 7.78. I was stunned and demoralized. Our car wasn't supposed to do that. Evidentially our troubles were continuing… Nothing left to do now but pack up and head for home.
On the way home from Virginia, I couldn't help but think of the suspension adjustments that were made over the course of the weekend as well as those that were made in St. Louis. After all of our adversity, I began to wonder where the suspension was really set at. At that point, the order was put in for a test session at Ohio's Norwalk Raceway Park. Since we'd need to depart for the Maryland race in about ten days, we needed to get to Norwalk ASAP. We had a lot of post-race maintenance to carry out, but little time to do it. Run it, get it home, and rip it apart….
Monday and Tuesday was spent making sure the car and engine was healthy enough to test. The numbers from the compression and leak down checks weren't perfect, but they were good enough. With that, we'd sneak out of work early on Wednesday to get an early start on the two-hour drive to NRP. Since we were going to be solely focused on ironing out our troubled suspension, the engine was slightly de-tuned before we left so we wouldn't be any harder on it then needed.
The place was absolutely packed when we got there. Now don't get me wrong, I'm glad to see drag racing is alive and well in northern Ohio, but we needed to make several runs and with this quantity of cars, that was going to be difficult. Also troubling was the quality of the racing surface. It was pretty well shredded.
Somehow, we did manage to squeeze in a pair of surprisingly nice runs. A seemingly effortless 7.75 at 180.96 mph and a 7.72 at a record caliber 181.23 mph were carded at NRP. Good deal! Maybe we've got this heap on step closer to figured out. But I'm not exactly betting the season on two good passes.
It didn't rain… Must be why it ran good…
Next Stop, Cecil County Dragway.
We'll see you then.
Ted & Tim Pelech
Pelech Bros. Racing